Teatro del Pueblo promotes Latinx culture through the creation and presentation of performing arts, developing and supporting Latinx artists, providing educational opportunities for all to experience Latinx culture, and fostering cross-cultural dialogue.
Our Mission
Teatro del Pueblo's artistic vision is informed by our desire to create a fusion of cross-cultural artistic expressions, understanding the extent to which other cultures intersect with Latin American, Latinx, Chicano and Meso American culture and histories.
Because of our dedication to a fusion of diverse cultural aesthetics, conventional mediums of expression cannot confine us. We give our artists and collaborators the freedom to redefine original theatrical forms and artistic expectations, creating fascinating fusions out of which emerge new cultural aesthetics.
Our History
Teatro del Pueblo is a small, non-profit Latino theater located in St. Paul, MN. Fostered by the Latino community on the West Side, it has grown since its inception in 1992 to serve the St. Paul, Minneapolis metro area and greater Minnesota. Based in the West Side's Latino community, Teatro del Pueblo promotes Latino culture through the creation and presentation of performing arts. Teatro develops and supports Latino artists, provides educational opportunities for all to experience Latino culture and promotes cross-cultural dialogue.
Teatro del Pueblo was founded in 1992 by a group of Latino artists and community members on the West Side of St. Paul in the heart of the city's Latino population. One incident called upon Teatro to create a theatrical presentation addressing a local school shooting. Several in the community were leery about the plan, but after the presentation, many of those people became Teatro's most ardent supporters. This event sealed Teatro's fate as a forum for the community's marginalized voices and an advocate for social change.
Teatro remains housed in the West Side of St. Paul, and because of Teatro's initial foundation in this largely underserved community, it is committed to providing affordable ticket prices for all of our shows. We serve primarily Latino work and artists, as well as Latino and non-Latino patrons. Over the past fifteen years, Teatro del Pueblo has staged over 50 plays, developed collaborative relationships with a variety of organizations, and toured to over 50 schools throughout Minnesota.
In the years since our inception, the demographics of our audiences have changed to include not only Latinos, but also a mix of cultures such as European-Americans, Somali and Hmong. In addition, our services now embrace immigrants, students, families, seniors and residents of greater Minnesota and Western Wisconsin. We are currently the only professional Latino theatre company providing artistic and educational programming in the state of Minnesota, and to some degree the states of Iowa and North and South Dakota. We wish to continue in this tradition to promote diversity and education about Latino culture in ways that add to the strength of our communities.
ARTISTIC DIRECTOR & CO-FOUNDER
Alberto Justiniano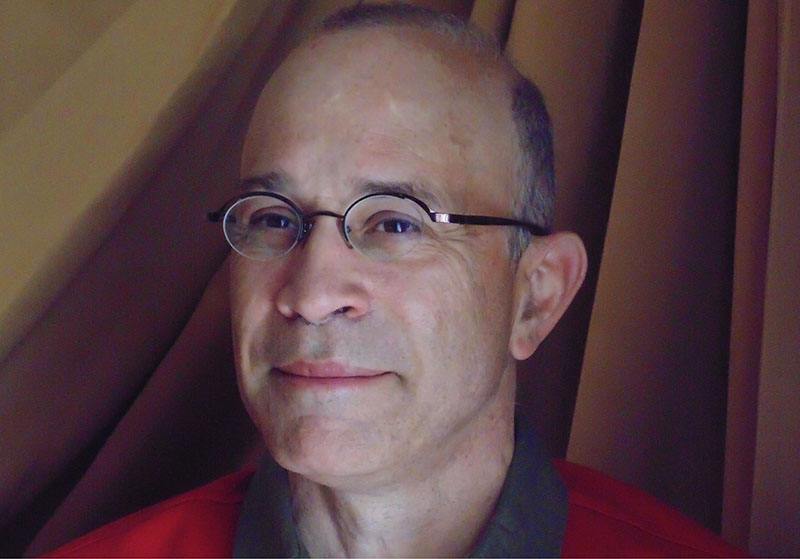 Alberto Justiniano is one of the founders and Artistic Director of Teatro del Pueblo. He curates Teatro's Political Theater series and the Latino/Asian Fusion series with Pangea World Theater. He has been active as a director, playwright, screenwriter and independent producer for both film and theater. His community-based work has integrated the creation of art by community members in ways that engage participants in social justice issues. His honors include the 1993 Many Voices Residency Award, St Paul Companies 1994 Leadership and Arts Award, 2009 Fransico Rosales community award, the 2012 Target Community Award and the 2013 Pangea social Justice award.
Board of Directors
Bernice Arias
Ron Quintero
Lorys Sierralta
Minda Garcia
Al Justiniano
If you are interested in joining the Board please contact Alberto Justiniano at [email protected] or email [email protected]
Staff
Alberto Justiniano – Artistic/Executive Director
Aaron Wulff – Company Manager
Anne Sawyer – Production Coordinator
Silvia Pontaza – Resident Artist/Marketing Consultant